FACILITIES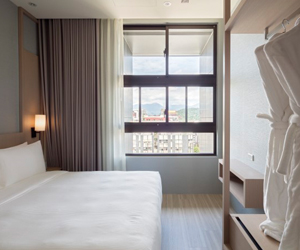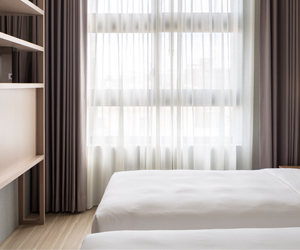 "Front Desk" Available 24/7
Please dial "0" to contact the Front Desk for any assistance. "0" 。
Flight information / reservation / confirmation
Taxi / airport pick-up service
Luggage storage service
Wheelchair available on guest request
Postal / Mailing / courier services
Cashier service
Local and travel information
Business service
Parcel collection and transfer services
Wake-up call service
Housekeeping Service Please contact the Front Desk if you need to request the following items: "0"。
【Dining】
Dining tools, children's dining tools, fruit knife, cutting board, dishwashing liquid, scouring pad.
【Baby goods】
Baby toiletries, baby cot, bottle warmer, bottle sterilizer.
【Guest room supplies】
Sofa bed service (additional extra charge), power adapter, distribution transformer, extension cord, battery charger, audio cable, HDMI cable, drying rack, upright steam iron, blanket, full length mirror, bath chair, electric mosquito killer, bottle opener, nail clipper, laundry detergent, ice cubes
【Pillow selection service】
Latex pillow, chemical fiber pillow, memory form pillow, anti-allergy pillow
【Other supplies】
Air purifier, dehumidifier, electric heater
Telephone Instructions
Front Desk: please dial " 0 "
Room to room calls: please dial " 8 " + room number
Local calls: please dial " 9 " + phone number
International calls: please dial " 9 + 002 " + country code + phone number
Other service
Parking
Free parking for one car (2M wide, 1.8M height) per room. Please note, the hotel is not responsible for any loss or damage of vehicles in the parking lot.
Breakfast and Lounge
【Jolley Café on the Second Floor】
Service Hours
BREAKFAST:Weekday 07:00~09:30,Weekend & Holiday 07:00~10:00
LOUNGE:Weekday 10:00~22:00,Weekend & Holiday 07:00~10:00
Due to the limited capacity, please inform us in advance the number of guests you wish to invite to the Jolley Café.
For breakfast, NT$ 350net / per guest.
For Self-service of beverages, NT$ 200net / per guest.
Jolley Café is a Self-Service Café. Please kindly place all used utensils in the assigned area.
All complimentary food and beverages provided are to be consumed only in the Jolley Café.
Free self-service laundry available in 2F balconies.
Laundry Area
Washing machine, dryer and laundry detergent are available in 2F balcony.